KAWS unveils 'NEW FICTION' at serpentine gallery and on fortnite
News
21 Jan , 2022 | 11:54 am

| admin
'new fiction' in physical, virtual and augmented realities
the american artist known as KAWS presents his first major solo exhibition in london with 'NEW FICTION'. on view at the serpentine north gallery from january 18th through february 27th, 2022, new and recent works are presented in both physical and augmented reality (AR) in collaboration with serpentine galleries and acute art.
a digital version of NEW FICTION has also been launched in collaboration with fortnite. players of the video game, developed by epic games, can experience a complete virtual recreation of the serpentine north gallery and interact with KAWS' artwork from anywhere in the world. KAWS previously partnered with fortnite on a skeleton outfit in fortnitemares 2021 but this is the first time a real-world art gallery has been made in the game. check out the video below to see a fortnite player explore the gallery and exhibition.

if you're neither in london nor the fornite metaverse, you can experience NEW FICTION via an app developed by VR & AR art production platform acute art. all of the paintings and sculptures in the exhibition as well as a miniature version of the entire show are available as AR works on the acute art app and can be viewed by anyone, anywhere. the idea is to offer a bridge between virtual and physical worlds. 
in 2020, KAWS teamed up with acute art to launch a series of monumental AR sculptures in 12 locations across the globe.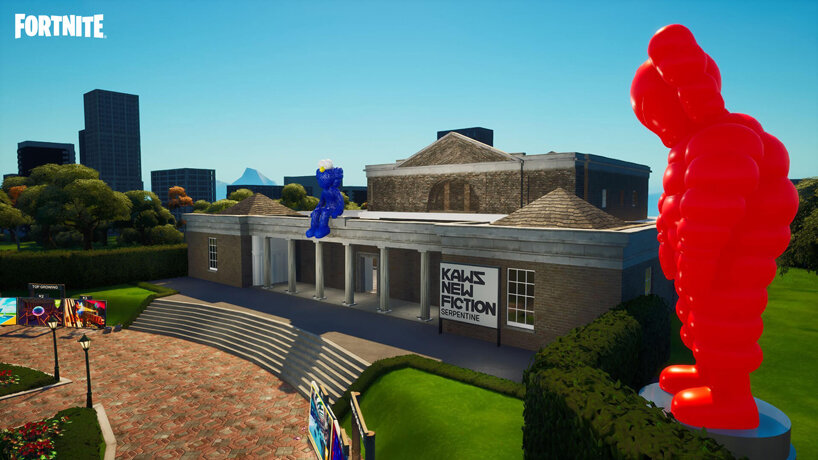 images courtesy of epic games
'the beginning of a new chapter of art'
'this is an incredibly exciting project for me,' said KAWS. 'I always like exploring new mediums for my art. I became interested in working with AR when I realized the quality that can be achieved now. then came the invitation to work with fortnite. now all these things come together in a complex exhibition that takes place in parallel realities. I want to thank the incredible teams at fortnite, acute art and serpentine.'
daniel birnbaum, artistic director of acute art and curator of NEW FICTION at the serpentine galleries, added, 'KAWS has emerged as a truly global artist with mass appeal to audiences everywhere. his art transcends genres and defies all traditional hierarchies. this project will reach a larger and more diverse audience than any other exhibition I have curated. it marks the beginning of a new chapter of art living in parallel worlds and reaching local and global audiences simultaneously. I am thrilled to be involved in this unique collaboration. we have entered a new era!'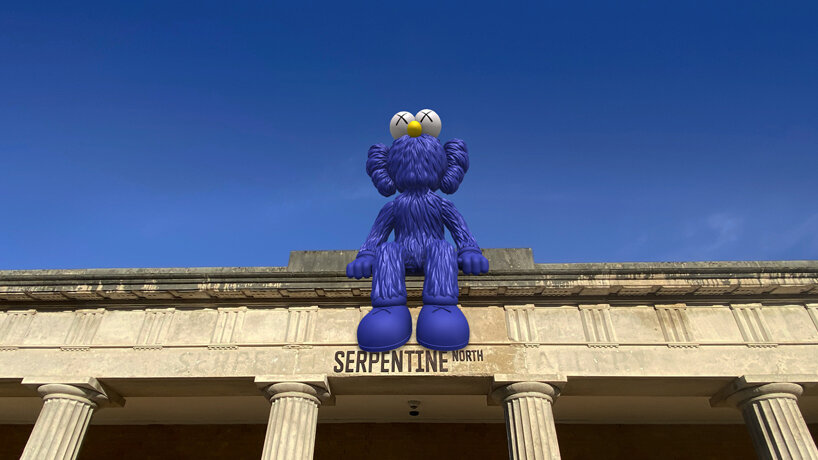 NEW FICTION is KAWS' first major solo exhibition in london
'we are thrilled to work with such an incredible group of collaborators on this unique project that tests how serpentine can enter the multiverse,' said hans ulrich obrist, artistic director, and bettina korek, CEO of serpentine. 'this innovative exhibition builds on other exciting ventures bridging art and pop culture, and follows connect, special activations initiated with the k-pop group BTS in 2020. this multi-dimensional project, accessible through virtual and physical portals, demonstrates the remarkable synergies between gaming, space and sensorial experience.'
nate nanzer, vice president of global partnerships at epic games commented, 'this is the second time we've partnered up with KAWS to bring his unique artistic vision to fortnite – and the first time fortnite has made a real-world art exhibit accessible virtually to our millions of players around the world. art and creative culture inspire our players on a daily basis, and we're thrilled that this partnership will bring the work of KAWS to an even more diverse global audience. this is a space we plan to continue to invest in over the coming years.'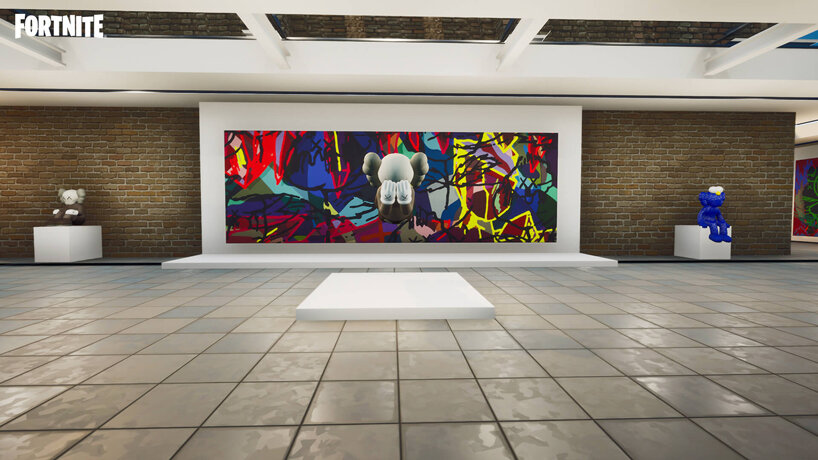 a digital version of the exhibition is running in parallel on fortnite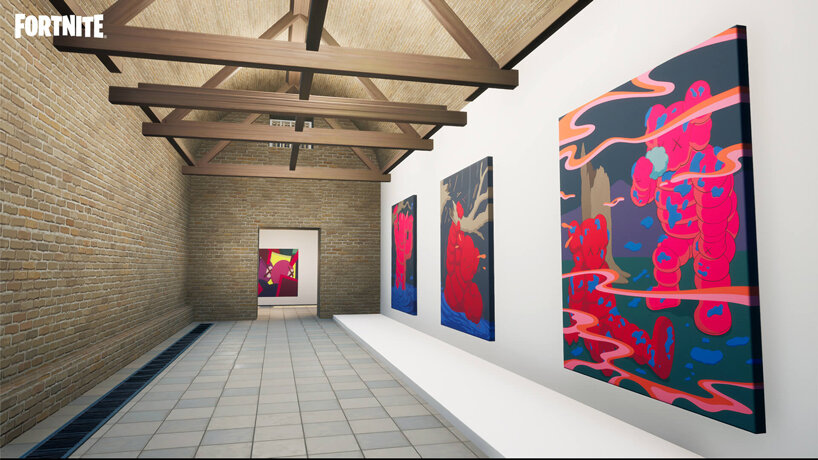 fortnite gamers can experience a complete recreation of the serpentine north gallery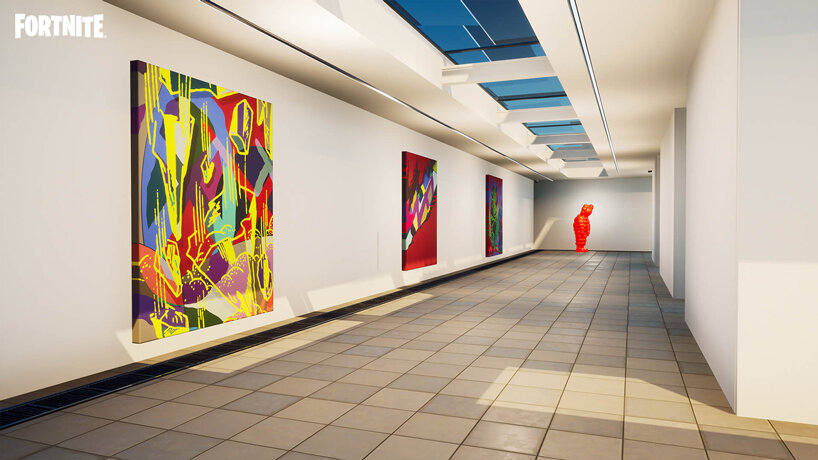 NEW FICTIONS is also available to view via the acute art app
project info:
name: NEW FICTION
artist: KAWS
collaborators: acute art, epic games, serpentine galleries
editions: acute art app
venue: serpentine north gallery online
dates: jan 18 — feb 27 2022